Fast Compose Music Automatically
Step 1 Run composition wizard
Click

on startup guide window
Step 2 Choose emotion from drop-down list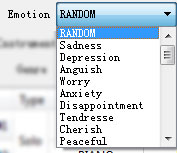 Step 3 Setup Bpm (bits per minute)

Step 4 Choose Genre from drop-down list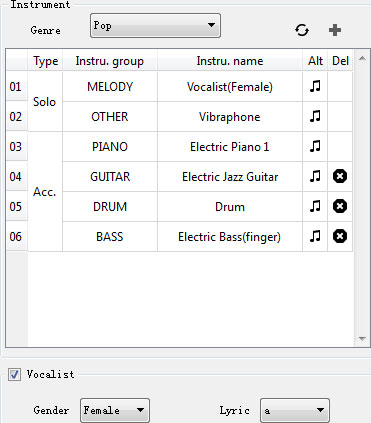 Click

to change instruments.
Check Vocalist, select gender and choose lyric if you want DigiBand humming the main melody, or you can choose an instrument to play it.
Step 5 Choose the structure from preset list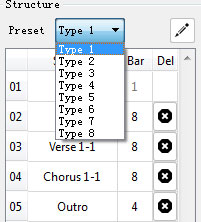 Step 6 Edit Chord (optional)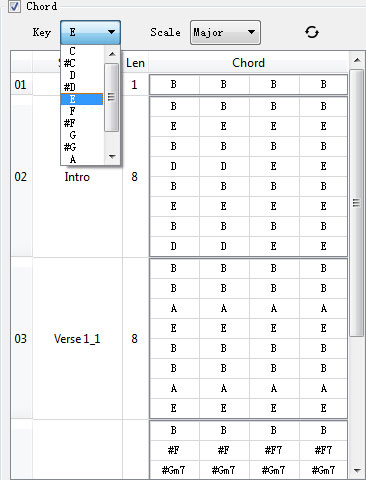 The chord for each bar can be modified by click on it.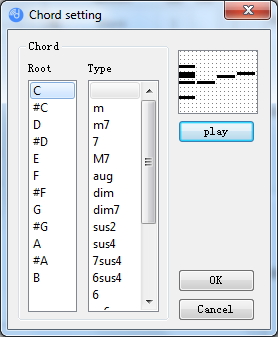 Step 7 Run auto composition
Click

to run auto composition.
Step 8 Preview and modify your music
The following is a complete music that DigiBand generated for you.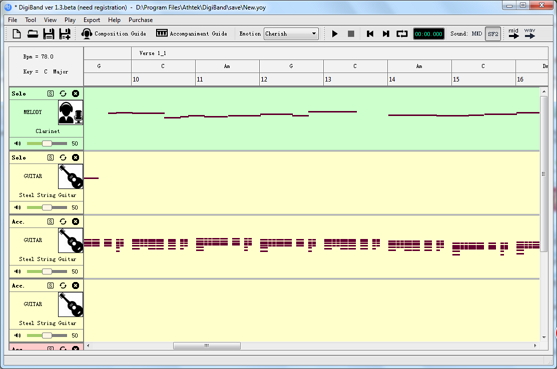 Click

to play it.
You can also modify each track by click

.
Step 9 Save and export
Click

to save the project for further modification.
You can also export it as .mid, .wav, .vsqx, .ust and .nn file by click on toolbar – Export.